Travelers Auto and Home Insurance Program
The Elks have chosen Travelers to offer you exclusive savings on auto, home and renter insurance. As an Elks member, you could save hundreds on the insurance you need by switching to Travelers. Here are just a few advantages:
Exclusive savings not available to the general public
Money-saving discounts, including multi-policy and safe driver
Package and coverage options
24/7 claim reporting and customer service
Call Travelers at 1.855.914.5542 for your free exclusive savings rate quote today. Or, click here to learn more. Even if your current policy isn't up for renewal or you're shopping for a new car, you can request quotes and participate at any time.
Average savings based on new auto policyholder savings reported to Travelers through the Affinity marketing distribution channel in 2016. Individual savings may vary. Savings are not guaranteed. Insurance is underwritten by The Travelers Indemnity Company or one of its property casualty affiliates, One tower Square, Hartford, Ct 06183, Certificate of Authority #6519 or Travelers Property Casualty Insurance Company, One Tower Square, Hartford CT 06813, Certificate of Authority #6521, State of Domicile: Connecticut. In FL: Homeowners insurance is not currently offered for new business. In TX: Auto insurance is offered by TravelersTexas MGA, Inc. and underwritten by Consumers County Mutual Insurance Company (CCM). CCM is not a Travelers company. Coverages, discounts, special program rates or savings, billing options and other features are subject to availability and individual eligibility. Not all features available in all areas. © 2017 The Travelers Indemnity Company. All rights reserved. Travelers and the Travelers Umbrella logo are registered trademarks of The Travelers Indemnity Company in the U.S. and other countries.
Farmers Auto and Home Insurance
Farmers offers BPO Elks members quality insurance coverage at a great price. You could save hundreds when you switch both your auto and home insurance to Farmers. Farmers also offers insurance on other types of vehicles like boats, motorcycles, RVs and more. Call 800.508.5939 or visit farmers.com/elks to learn more.
eHealth Medicare Insurance
BPO Elks is proud to have partnered with eHealth to help provide the right Medicare plan for you! Plan types such as Medicare Advantage, Medicare Supplement Insurance or Prescription Drug Plans are available all in one convenient location. Enroll in the Medicare Annual Election Period (AEP) each Fall, or as you age into qualification.
eHealth is committed to finding Elks members the right health insurance plan to fit your specific needs. Visit us today or call 1.844.684.7403 to access free quotes or to explore options with a licensed agent!
The Family Security Plan®,
A Chosen Partner by The Elks
Since 1973 The Family Security Plan® has been providing association members with high quality supplemental insurance benefits that fit both lifestyles and budgets. Through a partnership with The Elks and The Family Security Plan® is pleased to offer members:
Accident Insurance
Plus coverage options for products such as Whole & Term Life Insurance
Disability Income Insurance
Critical Illness Insurance
For a personal consultation or to begin building a customized Family Security Plan® program, call 855-789-4976 or visit us online.

MetLife Group PPO and TakeAlong Dental
Members of the Benevolent Elks can take advantage of these benefits:
You have the flexibility to go to any licensed dentist you choose. Just remember, you usually save more when you stay in-network.1
Participating dentists accept negotiated fees that are typically 30 to 45% less than average charges in the same community.2
You and your eligible family members qualify for competitively priced rates.
Getting dental insurance shouldn't be difficult. Now that you know the benefits of having dental coverage, enroll for coverage today! Enroll now.
If MetLife's group policy is not available in your state of residence, individual dental programs are available through MetLife TakeAlong DentalSM.
1. Savings from enrolling in a dental benefits plan will depend on various factors including the cost of the plan, how often participants visit the dentist and the cost of services rendered.
2. Based on internal MetLife analysis. Negotiated fees refer to the fees that in-network dentists have agreed to accept as payment in full for covered services, subject to any co-pays, deductibles, cost sharing and benefits maximums. Negotiated fees are subject to change.
Coverage may not be available in all states.
Like most insurance policies and benefit programs, insurance policies and benefit programs offered by MetLife and its affiliates contain certain exclusions, exceptions, reductions, limitations, waiting periods and terms for keeping them in force. Contact MetLife for costs and complete details.
Metropolitan Life Insurance Company | 200 Park Avenue | New York, NY 10166
L1020008650[exp1022][All States][DC,GU,MP,PR,VI] © 2020 MSS
Vision Savings Plan
Individual vision insurance from VSP gives you the personalized eye care you deserve. The cost for eye exams and glasses can add up! The VSP Standard plans offers members savings over $200 along with a pair of basic glasses. Looking for enhancements to your lenses without the enhanced price tag? You can save an additional 20% on add-ons such as anti-glare coating, sunglasses and on additional pairs of glasses. A Premium Plan is also available that has savings up to more than $300. Browse through top eye wear brands to find the pair perfect for you! Savings like this are available because as a not-for-profit, VSP puts its members first. VSP has a wide library of over 34,000 eye care doctors, more than any other vision company! Have questions about our plans? Visit vspdirect.com/elks/welcome or call us at 844.641.6718.
Elks Health Insurance
​How will you spend the years ahead? ​
​The Elks Health Insurance Marketplace provides multi-level health benefits solutions for members and their families in all 50 states. Our licensed benefit counselors provide each member with a live needs analysis to identify the perfect coverage based on needs and budget. In one phone call, you now have the ability to shop, compare and enroll in both government exchange and private health insurance plans! Call 866.597.5711 for a FREE 1-on-1 consultation or visit here to learn more today.
ACSIA Partners
​How will you spend the years ahead? ​
That may depend on the long-term care insurance you choose today. Like most people, you probably recognize the need for long-term care insurance. It's not simply "nursing home" coverage, but insurance that helps assure you of continued independence as you age – without depleting the personal assets you've worked hard to acquire. But choosing the right protection from the many plans available can be a daunting task. The BPO Elks in partnership with ACSIA Partners offers a comprehensive Long Term Care Program. Members are entitled to a special discount on certain ACSIA Partners plans available through this program. Carriers for coverage include John Hancock, Mutual of Omaha and United of Omaha, MedAmerican, TransAmerica and Genworth. ​For LTC information on Acsia Partners long term care, 888.305.4582 or visit on the web.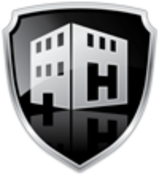 Hospital Help Program
To help pay towards YOUR portion of doctor & hospital bills.
Where would you get the money to pay YOUR portion of a sudden hospital bill? Major medical plans and Medicare aren't set up to pay for everything.
But now you can get help with extra money for doctor and hospital bills.
Put money back in your pocket to help with doctor & hospital expenses
No matter what insurance you have, your share of a hospital bill can quickly add up to hundreds – or even thousands – of dollars.
That's why Hospital Help Plan for Elks Members gives you cash benefits – PAID REGARDLESS OF any benefits you get from medical insurance or any other coverage you may have.
For more information, please call toll-free 1-855-297-2219.
Guaranteed Acceptance Whole Life Insurance
From United of Omaha Life Insurance Company, a Mutual of Omaha Company. Wish you could add up to $25,000.00 to your family's financial safety net? Now you can — with no medical exam — guaranteed! You can now easily add $3,000.00…$5,000.00 … $10.000.00 … up to $25.000.00 in life insurance to your family's financial protection.
No medical exam is needed
Available for ages 45 to 85
Coverage is guaranteed!
This coverage offers two important guarantees that deliver exceptional value:
Your benefits never decrease due to age or changes in your health.
Your rates never go up because you get older or develop health problems.
You can apply for this whole life insurance policy if you are age 45 to 85 and your acceptance is guaranteed.
Help reinforce your family's financial safety net today with up to $25,000.00 in benefits.
Pet Insurance
Help protect your pet with ASPCA Pet Health Insurance! Focus more on your pet's care and less on costs with ASPCA Pet Health Insurance. Plus, you can save 10% on your base plan premium with a multiple pet discount! ASPCA Pet Health Insurance furthers the mission of the American Society for the Prevention of Cruelty to Animals® (ASPCA®) by helping pet parents afford quality veterinary care, so their pets can live longer, healthier lives.
ASPCA Pet Health Insurance reimburses up to 90% of covered costs.* You can customize your coverage to fit your needs and budget. For instance, you can choose your annual deductible and reimbursement (co-insurance) percent. You're free to use any vet, specialist or emergency clinic. Just pay for services and submit a claim online, by fax or by mail. Get reimbursed by check or direct deposit — it's up to you!
See your options now by visiting us online or calling 1.877.343.5314. Please be sure to use your priority code 'elks' for special assistance.
Elks Benefits Newsletter
Sign up for more special offers and product features on programs designed to save you money. 
Benevolent and Protective Order of Elks
National Memorial Headquarters 2750 North Lakeview Avenue | Chicago, IL 60614-1889
Phone: 773.755.4700
Fax: 773.755.4790
Copyright BPO Elks © 2023
elks.org